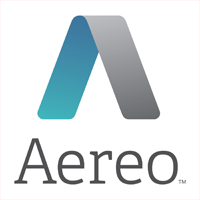 When I heard about Aereo, the start-up which lets subscribers watch live TV on the Internet through mobile devices, I only had two questions:
1.) Is there any way this is legal? and
2.) Why does it take a disruptive competitor to give consumers new services they want?
These are the same basic questions asked fifteen years ago when Competitive Local Exchange Carriers (CLECS) began to offer Internet services over phone lines owned by local Bell companies (RBOCS).  In both cases, challengers created convoluted businesses to take on entrenched incumbents on a terrain defined by regulatory and legal issues. Bell companies had state utility regulators, broadcasters have the FCC.
Aereo's Detractors
At a high level, Aereo takes the signals of local broadcasters, yes commercials and all, and makes that available on the Internet. On its face this may seem like a good deal for the local broadcasters who gain reach without the expense of building out these capabilities.
But that aside, it clearly cuts against the producers of programs who license their content for broadcast in a specific region. When Aereo distributes works they didn't license, the rights holders understandably head to court to assert copyright. And that's not all…
The happy story I told above about broadcasters getting free reach for their ads sounds good, but Aereo cuts against them too.  Local stations collect license fees from cable operators who repeat their programming. If Aereo encourages people to cut the cord to cable as antenna TV can follow them anywhere for free, that's a net loss for broadcasters. So, Aereo has few friends in the television business.
Aereo's Plausibly Legal Service Explained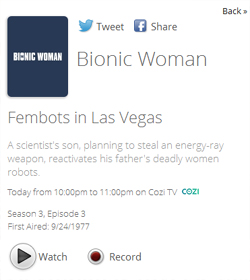 US law makes over-the-air television free to anyone with an antenna and receiver.  So Aero has thousand of small receiver antennas the operate on their subscribers' behalf to make sure each subscriber starts out  with their own signal through a rented antenna.
The seminal 1984 Supreme County ruling on Sony Betamax establishes Fair Use for making individual copies to time-shift viewing.  This would be akin to making a copy of a few pages of a book you own for personal use, or photographing a painting you own for your own records. As long as you're not making the work available to the public you're good. That's why we can do things like back-up hard disks with copy righted programs on them. In short, "No making available" equals "no problem".
This principal was extended by the 2008 Cablevision ruling which allowed the operator to maintain thousands of remote DVR's which consumers controlled from their homes. So, instead of copying pages of books or computer programs from your hardrive, you can back-up a copy of a show you have a right to watch from your rented antenna to a rented remote recorder over a network. Let's review: "individual copy" + "no making available" = "still no problem", right?
That's why Aereo keeps individual copies of each program sent by a subscriber, to preserve their subscribers Fair Use. It would be way more efficient to keep just one copy of a show, just like it would be way easier for iTunes to keep one copy of each song people back up to iTunes off their CD collections. But file sharing is dangerously close to "making available", so Aereo's built a whole infrastructure to stay on the right side of copyright law.
Guess what? This structure has been found to be credibly legal by the US District Court of Appeals Second District in in New York. It wasn't surprising that Judge Denny Chin dissented, because he also voted against the Cablevision ruling back in 2008. Read how he describes Aereo's business model:
"…the system is a Rube Goldberg-like contrivance, over-engineered in an attempt to avoid the reach of the Copyright Act and to take advantage of a perceived loophole in the law."
That's the point – the broadcast industry could have done this elegantly and cheaper, but they didn't and the profit motive has driven this kind of messy innovation channeled by copyright law.
Broadcasters: Innovate or Die
Over the last decade broadcasters have fought to avoid making programming conveniently available through the neutral "dumb pipes" of the Internet. Consumers want on-demand, watch anywhere programming, and rather than innovating, broadcasters have jammed services and resisted this shift.
As Judge Chin aptly points out, this scheme with antennas and countless individual copies of the same show is an inefficient hack. Broadcasters could do this through smarter licensing and far less infrastructure. Instead, until this convoluted but arguably legal alternative is necessary because the broadcast industry has lead in its pants.
Networks will either realign to be way more effective serving online customers, or entertainment producers will partner with Netflix, Hulu or even Aereo to distribute their programs directly and cut slow moving broadcasters out of the entertainment business. Networks could have done this on their own, but now a start-up with some of Barry Diller's money is making them look like they just don't get it.
John McCain's bill to debundle cable offerings and give consumers price flexibility is yet another force seeking to dislodge recalcitrant broadcasters. Cable Guys, John McCain isn't the tech savviest guy around, and even he's on to the fact you're embarrassing laggards – which is a big problem because…
Amazon, Apple and Netflix are starting to directly compete with cable operators and local broadcasters. Competing on innovation has greater market advantages than protecting an decaying business model.
Consumers are hungry for new services, and according to this month's ASCI consumer satisfaction survey, they give cable companies disproportionally low scores.  Worse for TV, the total reach for broadcast and cable television are in dramatic decline, as things like hours spent gaming and on mobile devices shift hours from television.
The music industry evolved, though much of the recording industry didn't.  Video entertainment will continue to grow and improve; the question is whether local broadcasters and cable companies can reconceive themselves as digital first companies that deliver entertainment. If they don't, they'll be passed by their competitors who already have.
—–
Dear readers, I am trying Aereo out on beta (and look, have a special button to send you an invite for a free month.). Who wants to try? I'm glad to send an beta invite.

I'm amazed by its performance and that they're providing on-demand programming so good I'd not want a cable connection — though I dropped mine a decade ago. ;>
For $8 per month I get access to television on 5 devices, I can set it to find and record shows, all at at a cost of 20% of what cable charges.
I'll wait for the courts to tell me if this is is just awesomely good, or too good to be true. And if you want to give it a try, drop me a line. ;> Its a cool service, and so far, the beta is good enough I can see why broadcasters are reacting with alarm.