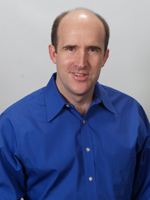 Hi, I'm Dave Wieneke, an Internet strategist who manages online marketing for a firm that provides trademark screening and copyright research for lawyers and savvy marketers.
I have published a chain of technology magazines, been online strategist for a national news organization, and managed e-government initiatives for several US states.
Currently I speak on interactive marketing topics at professional conferences — such as mass personalization of emails, global web redesigns, and how to loose the "corporate voice" to connect better with your market.
Useful Arts Has Fantastic Contributors:
Carolyn Grantham is the site's copyeditor general. Her expert eye and wit is one of the things that makes this a fun project.  
Brandon Lovested is a talented technology marketer, who has a great eye for seeing how policy and tech news will play out.
If you are interesting in writing for useful arts, please contact me here.
No legal advice here.
Postings on UsefulArts provide news and opinions about policy and technology.  No posting on UsefulArts is, or should be, considered to be legal advice. All postings are personal opinions which do not necessarily reflect those of our employers, clients, or spouses.
Why the name "useful arts"?
The concept of "promoting the Useful Arts" is the foundational goal for most of intellectual property law. 
Enjoy the site, and please let me know what you think.
Dave Wieneke
www.usefularts.us