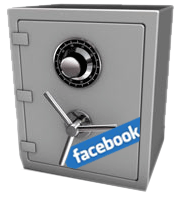 In 2007, Facebook was valued by Microsoft at about $15 billion. It garners substantially less financial enthusiasm these days, at about $3-$4 billion. Not too shabby. Of course, the big question is why. Has it actually made a profit, or is this 1999 again? The valuation may very well be based upon the data Facebook contains about everyone that has ever used it. It's a virtual gold mine of preferences, trends and connections, and Facebook has just amended its Terms of Service that gives it the right to keep all your information forever.
Previously, when a user left, all their information, including pictures, videos and writing, would evaporate. This is no longer the case; it's too valuable, and perhaps this is the only way Facebook will ultimately make money: leeching off your personal information. It can use, sell or lease your data to anyone.
From the ToS:
You hereby grant Facebook an irrevocable, perpetual, non-exclusive, transferable, fully paid, worldwide license (with the right to sublicense) to (a) use, copy, publish, stream, store, retain, publicly perform or display, transmit, scan, reformat, modify, edit, frame, translate, excerpt, adapt, create derivative works and distribute (through multiple tiers), any User Content you (i) Post on or in connection with the Facebook Service or the promotion thereof subject only to your privacy settings or (ii) enable a user to Post, including by offering a Share Link on your website and (b) to use your name, likeness and image for any purpose, including commercial or advertising, each of (a) and (b) on or in connection with the Facebook Service or the promotion thereof. You represent and warrant that you have all rights and permissions to grant the foregoing licenses.
Here's what was removed:
You may remove your User Content from the Site at any time. If you choose to remove your User Content, the license granted above will automatically expire, however you acknowledge that the Company may retain archived copies of your User Content.
And what exactly will they keep? From the Termination and Changes to the Facebook Service section:
The following sections will survive any termination of your use of the Facebook Service: Prohibited Conduct, User Content, Your Privacy Practices, Gift Credits, Ownership; Proprietary Rights, Licenses, Submissions, User Disputes; Complaints, Indemnity, General Disclaimers, Limitation on Liability, Termination and Changes to the Facebook Service, Arbitration, Governing Law; Venue and Jurisdiction and Other.
This could certainly be terrible for any individual foolish enough to post anything of a sensitive nature on Facebook (such as those pictures that got people fired from their jobs). But what is unclear is the impact on companies and other organizations that have accounts. If a company provides videos or any marketing material on its page, I don't see a way Facebook can claim such broad legal rights to it.
If for example a company posted a piece of marketing literature with an embarrassing mistake or actionable inaccuracy on its Facebook page, they'd have every right to pull it.
Or would they? Would it be eternally archived in some nondescript building in Boston reminiscent of a scene from Fringe? Eternally searchable over and over again, never leaving the Internet's consciousness, forever echoing embarrassment or legal liability?