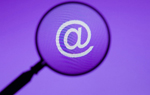 Back in May, the FTC issued a modest set of clarified definitions and additional new CAN-SPAM rules.  Today, July 7th, 2008, those additional rules go in to effect.
If you're a conscientious email marketer and already on the right side on the full body of federal CAN-SPAM rules, then there's likely little more you'll need to do.
However, if you've not been attentive to CAN-SPAM requirements, its time to tune in: recent court rulings have held senders of spam liable for large fines and imprisonment.  Besides, reputable marketers should routinely go beyond CAN-SPAM's modest requirements.