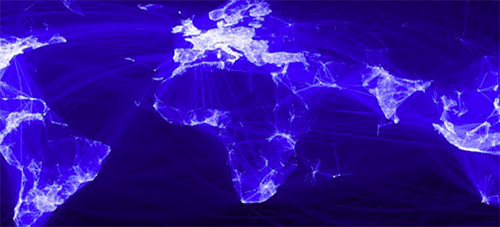 Amazon will enter the travel business.
Want to know what companies are up to? Keep an eye on their trademark filings and their hiring. This posting confirms that Amazon "the everything store" is about to add hotel listings to its inventory.
Judging from Amazon's job postings, they stand-up curated travel offerings starting with Boston, New York, San Francisco, LA and Dallas. Last month Amazon singed a lease to take over a full twelve story building in Manhattan, providing 470,000 square feet, at 7 West 34th Street. Yep, they'll be just across the street from the Empire State Building. Good location for a travel office?
Hotels will directly list their room inventory with Amazon, who will get a 15% margin on the pre-paid sales they provide to the hotels. Amazon will position editorial resources for planning visits and integrate product recommendations. Imagine the cross selling opportunity, visiting Boston from San Diego – get some warm gloves, going to the Bahamas we can have sunscreen waiting at the hotel cheaper than its on sale in the lobby.
EU regulators dream aloud of breaking-up Google:
The Financial Times reported Friday that it has seen a draft proposal by the European Parliament saying that "unbundling [of] search engines from other commercial services" should be considered as a potential solution to Google's dominance. It has the backing of the parliament's two main political blocs, the European People's Party and the Socialists, as well as support from influential representatives from Germany.
Google Chairman, Eric Schmidt, responded by all but calling the EU an inbred, laggard hobbled by innovation stifling protectionism. Okay, he suggested that European tech rivals have fallen behind the U.S., so there optical appetite to legislate better solutions away. Same thing.
Google may re-enter China via new app store:
In a strategic turn-around, Google may be planning to open an app store for China. This is a lay-up as the Android operating system virtually dominates the domestic market there — to not eventually go this route would be a giant missed opportunity.
Content strategy tid bits:
Honestly the phrase "content strategy" may be nearly meaningless. Amazon listing travel deals, and Google's search dominance are on some level content stories. Let's face it, content is anything you experience online. Since you can't taste it, soup still isn't content — but a video of soup can be. In that spirit:
Suddenly older viewers are hot.
Netflix has picked up "Longmire," the drama series recently canceled by A&E in part because of its aging audience, for a fourth season, according to WSJ.
Speaking of the aged…Reuters is cutting staff again, and adding to its video products. (via the Buzzfeed rumor mill)
US television is increasingly defined by foreign tastes: Know how Hollywood box-office numbers are increasingly determined on international sales? Same for TV.
The same dynamics that have driven Hollywood to make a lot of big-budget, highly translatable action and sci-fi flicks, are at work in television. WSJ reports the cost of a typical one-hour drama has surged as much as 50% over the past five years to $3 million an episode. The cash U.S. networks pump into these shows covers roughly two-thirds of production costs, which international syndication the path to near-term profitability.
Experts in this field say dark dramas such as "House of Cards" and "Breaking Bad" don't translate as well as procedural crime dramas. It seems that the fantasy of an all-powerful state with crime fighters that get their work done in an hour sell better in foreign lands that dramas about the last days of liberal democracy. Who'd know?