Take a look at the 9-person teaching armada behind the Rutgers Business School's mini-MBA.
The team includes agency heads of Customer Experience, Innovation, and Experience Design, and heads of Customer Experience and Customer Success from successful brands. The group is rounded out by a pioneer in buyer psychology and a visionary brand leader.  Its the class that plays like a good conference.  Here's the
official description
.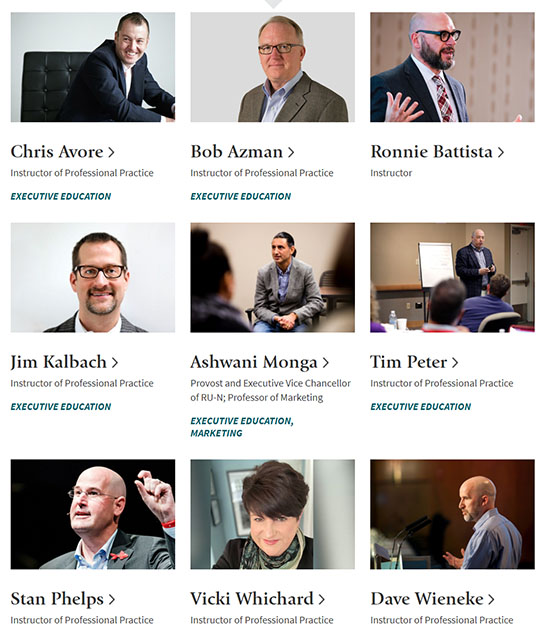 The live Zoom-based program teaches managers how to fundamentally re-orient the role of the customer from the end of the sales process to the driver of core values, philosophy, strategy, and operations. More information leads to more choices. Managers will learn to align strategy and goals with the needs and wants of their customers; preparing them to guide their teams and across the organization toward measuring success through a lens of customer experience.
The program set out to help participants to:
Lead teams to evaluate opportunities and design goals that reflect dedication to customer value, and equate business success with exceptional customer experience.
Elevate your focus from tactical customer-satisfaction methodology tools to influencing company-wide cultural changes. Communicate across functions how this dynamic market shift requires centering success around delivering customer value.
Introduce strategies and tools that help achieve goals such as exceptional service and customer loyalty. Track and articulate the bottom-line impact of a customer-centric brand.
Spaces for Fall 2021 and Winter 2022 are still available. (there may even be a friendly and family discount if you mention hearing about the course here.)