This post began as an email from Paul Williams, co-founder of the digital agency where I lead digital transformation consulting. Its turned in to a reminder of the often inspiring ways people respond to make things just a bit nicer for kids struggling with illness. I could imagine this becoming an annual Valentine's Day tribute to an impulse that brings our our type's better angels.
You can see the full post right this way.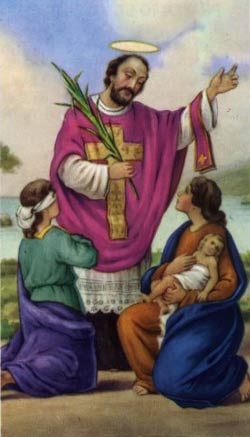 St. Valentine as healer
While most think Valentine's Day is about chocolate, roses and romance, the biggest givers of heart-shaped tokens by far, are children. It's clear from pictures made of crayon and crepe paper for mom and dad, and (usually) mass-produced cards for everyone in class, kids adore the holiday. They delight in telling those around them that they matter and are loved, as well as hearing that back from friends, family and probably even the occasional nemesis.
 Little is known for certain about St. Valentine but he has long been associated with the care and healing of children. One story about him that dates back nearly 800 years tells of how he healed a blind girl who was the daughter of his jailer. On the day of his execution, he left her a note signed, "Your Valentine." The persistence of the story makes it clear that people loved the image of a person who, on his last day, continued to focus on the protection and healing of children—and that such caring brings out the best in us.
 Kids have to be kids, even in the hospital. Doctors, parents, friends and even other patients who act on this impulse, create amazing moments. We hope you'll be inspired by these examples, and if you have a favorite personal story of this, please share it here. Perhaps we can inspire each other, all in the name of St. Valentine.
Songs for the world's bravest kids
When Alastair and Jane found out their daughter Clio had Leukemia, it was a huge new reality for their family. Jane turned to her craft of writing to make sense and share what followed. And Alastair, a singer/songwriter, brought his guitar to Clio's hospital room. What began as a comfort became a collaboration to make up songs about the journey of healing.
The Grammy-nominated album which followed is a joy for kids with (and without) cancer. And singing their way through this new reality changed how the world looked to Jane and Alastair. Families healing from Sandy Hook or the Boston Marathon bombing were part of their new reality, and they wrote and sang on their behalf. Alastair has raised more than $28,000 to distribute free copies of his songs for families in every children's cancer center in the US.
(Disclosure: I know this family from church. A daughter or two of mine may have even sung backup on the album. I'm biased in the best way. Clio's back at church and fine, and Alastair played his guitar at service last week. I hope you enjoy the music and get biased too.) 
Batman's heart transplant
This is the story that Paul sent me which started this post. I've gotten to know the digital leadership at Wisconsin Children's, and one of the joys of advising hospitals is getting to see how much doing great work matters to everyone in a hospital, especially those serving kids.
Payson Vahovick is six years old, and he's about to get a heart transplant at Children's Hospital of Wisconsin. So is his hero doll, Batman. The same tests and preparations that Pason will experience, his Batman doll will face first. And when he wakes up with the new heart, Batman will have been stitched up by the same surgical team that helped Payson.
 It's said that the work of childhood is play. So, when Payson's doctor, Travis Groth, engages his patients' imagination, he's allowing them to be working kids. In that moment when a kid is their toy's caretaker, they get a break from being a patient. They get to be smart and reassuring and, for a moment, a peer to those helping them.
Campbell sews hope
No description of caring for kids can be complete without remembering how much kids want to help other kids. Campbell is 12 years old, and he lives in Hobart, Tasmania. Over the last three years he's made over 800 plush toys, most of which he personally delivers to sick kids at the Royal Hobart Hospital.
"I just like coming home and making toys" said Campbell in a Facebook video that has now been viewed 29 million times. He decided he wanted to make a bear a day and began Project 365 by Campbell. 
If you're enjoying these examples, there are more in the full article which is right this way. And of course, if you have favorite stories of your own about how people rise to help kids in the hospital, we'd love to add them to our list there.
Save
Save
Save
Save
Save
Save
Save
Save