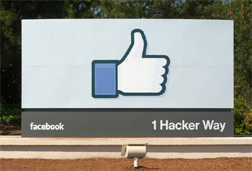 Personal video holds the promise to give audiences greater access to the people and stories that are the ground-truth of brands.
But in highly regulated industries, think of  financial service or pharma, brands can feel locked-down and distant from customers. That's why such firms may be in a position to realize the greatest benefit from taking even small steps to be closer to their audiences. Beth Snyder Bulik at Fierce Pharma and I recently discussed ways pharmaceutical marketers can take initial steps with personal video.
"The easier-than-expected part is that pharma marketers can and should build on live content they already use. For instance, pharma companies could use Facebook Live to stream conference speeches by key opinion leaders with added interactive elements, such as a question-and-answer session after. Earnings calls and disease awareness events including charity walks are another way of using content they already create to reach a targeted group of interested people."
Read the full post here on Fierce Pharma.
Save
Save