It's been a year since the call went out inviting healthcare marketers to help test and learn from the Hospital Digital eXperience (HDX) assessment. Six months later we shared some early results, as I shared a stage at HCIC co-presenting how hospital digital marketing leader, Jared Johnson, used the HDX assessment to frame digital strategy at Phoenix Children's' Hospital.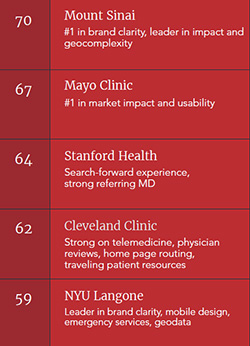 Then things really started to happen. Today my colleagues at Connective DX and I have updated the public report that uses the HDX method to assess the websites of the fifteen top-ranked US health systems. The big headline, is that New York's Mount Sinai Hospital has built at at-scale digital capability which deserves note, and now leads the HDX Index.
Mount Sinai debuts in pole position
The arrival of New York's Mount Sinai hospital raised the bar for brand clarity and market impact, and it established a new index leader among this elite group of healthcare brands.
Anchored in brand and page architecture
Mount Sinai's home page does just most systems hope their will do, establishing the brand while routing visitors to helpful content.
They do this with clear, action-oriented language, and a combination of images and design which substantiates the system's expertise and humanity.
The page's dominant path is toward doctor finding. Mount Sinai presents a strong provider search capability, which is animated and interactive in ways reminiscent of the Kayak travel site, or Duke Medicine.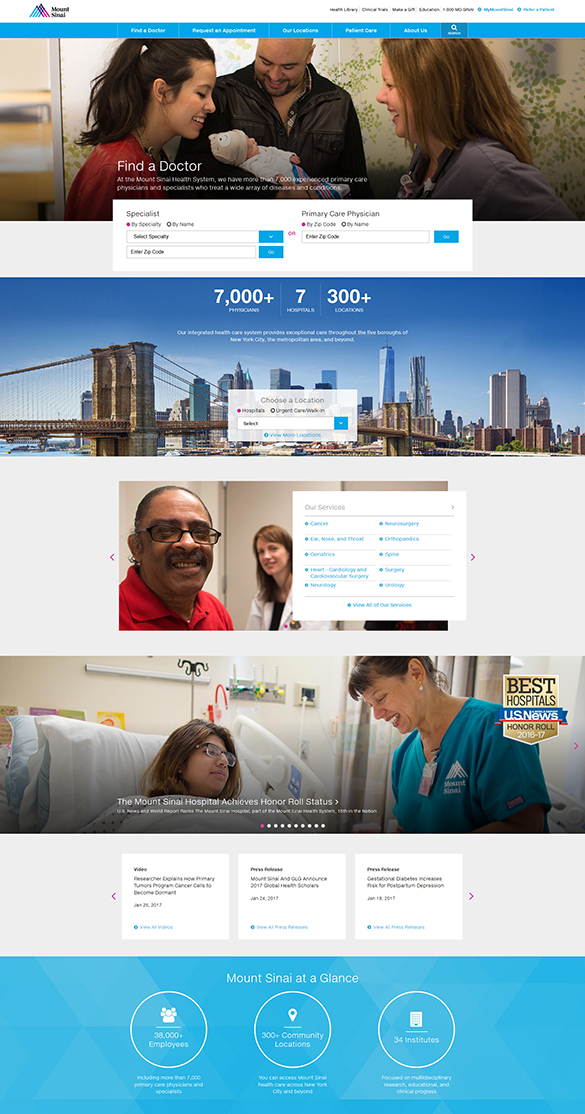 Clinical mobile apps keep patients engaged
One of Mt. Sinai's clinical mobile apps, Circle of Health, shows how leading systems are shifting its focus on more enmeshed and enduring relationships with patients. It's another example of a major system moving beyond intermittent treatment to promoting wellness and relationships that may activate when treatment is necessary.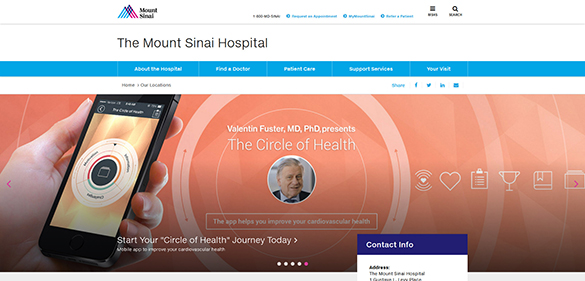 Just a trace of multilingualism
Like Mass General, Mt. Sinai has a hub of multilingual pages for traveling patients, addressing them in Spanish, Russian, Arabic and Chinese, as well as English. While this currently isn't a scored element, its one we've kept track of on every evaluation since the start of the HDX. The systems we've observed publish overwhelming in English only, with at most specialized content hubs in localized languages.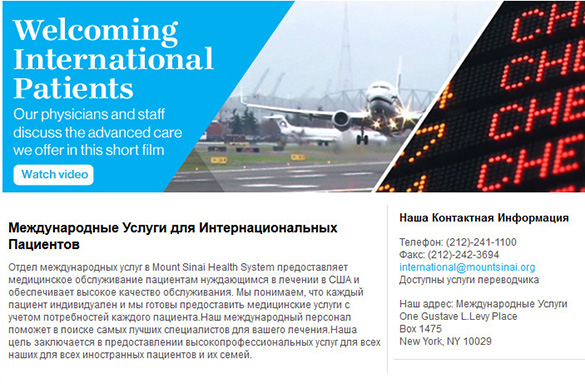 Referring Providers: the most direct line to revenue growth
In the last month, I've spoken with numerous healthcare leaders who indicate their systems consider referring physicians to be a larger revenue contributor than patient self-referral.
This makes marketing to referring providers an unusually direct path from outreach to reoccurring revenue. Mount Sinai's website makes patient referral a significant use case throughout the site, again showing the need to address multiple stakeholders in order to increase patient access.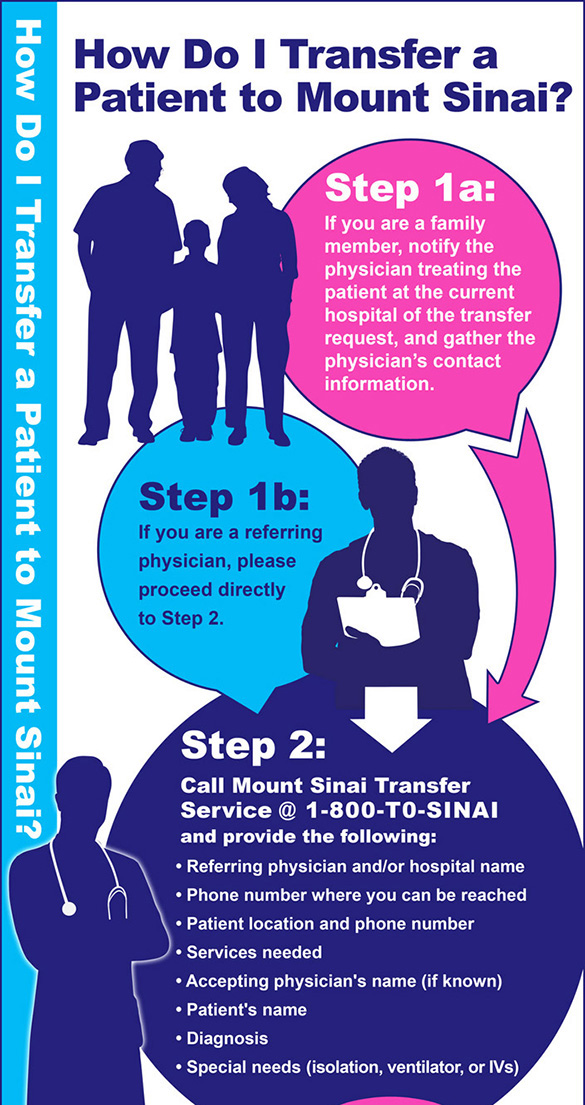 Connecting digital care marketing to caring humans
No matter how sophisticated, for the most part websites are self-service interfaces which can only be helpful only to a point. After all, in our own lives we switch between digital resources and the personal encounters which remain a pivotal part medical practice. 
Yet, many systems continue to lead online visitors to Contact Us forms which are abysses of department phone numbers, or worse pages which obscure the phone numbers to costly or call centers the systems know are inadequate. So, though this would be table stakes in other industries, a welcoming, well ordered Contact page that embraces phone, email, and social media is an example even some accomplished systems would envy.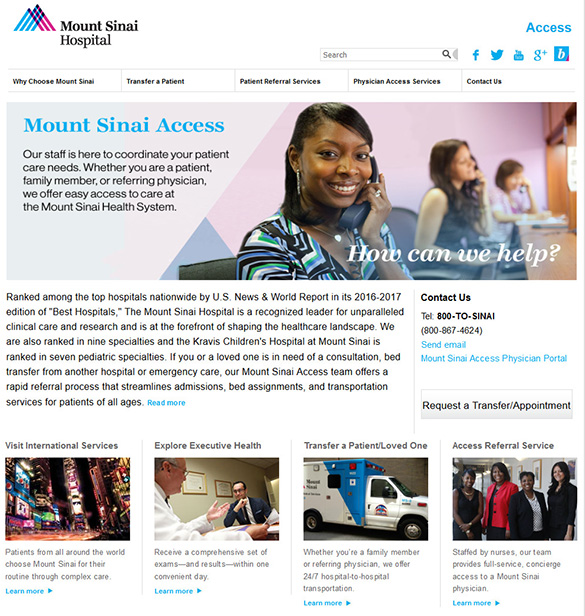 Websites are the first indication of a systems capacity to care
Research shows that earliest interactions customer have with brands through their websites can create persistent impressions of service quality.  Mt. Sinai has built a clinical reputation which placed them among an elite group of health systems, and that same care and effectiveness is evident in their digital patient experience.
You can download a copy of our latest Hospital Digital Experience report (HDX-15) which scores the best digital work taking place among all fifteen top-ranked health systems.