This post was originally  published by Econsultancy.
While the iPhone which provides half of Apple's revenue is its foundation, the iPad is its bellwether for growth. Gartner has upwardly revised its growth projections for tables to a whopping 54% this year, against an 11% drop in PC sales.
This makes it no surprise that Apple has set its course in this direction. As Willie Sutton answered when he was asked why he robbed banks, the answer is obvious, its where the money is.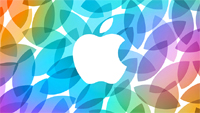 But it goes further than retail. The iPad is a gateway to incremental media, software sales and services purchases. There are 170m of them in circulation, and Apple is moving to gain new users and upgrade its installed base. And along the way gain increased wallet and mindshare while depositioning its rivals.
Apple's twin iPad goals: app primacy & PC convergence
The iPad has enjoyed the advantage of being the first stop for 'the best' new apps. To hold this position Apple must do three things:
Keep a business perception that iOS users are disproportionally remunerative.
Inspire developers to see it as a preferred canvas for their work.
Gain a larger share of "exiting" PC users than others.
Step one: OS consolidation
Apple's move to provide free OS upgrades leaves Microsoft as the last competitor selling a shrink wrapped OS. Last year it made 19bn dollars in Windows sales.
This is a competitive move that goes beyond a particular product roadmap. It is a move to erode the persistent lock-in that Microsoft has enjoyed around its Windows OS and Office applications.
It also positions iOS as a less fragmented alternative to developing for Android or Windows devices. Operating systems become fragmented when there are more than one version in use at the same time. Versions often provide backward compatibility which creates overhead for each new system version. 
This can be a pain that complicates development and support, while increasing the total cost of ownership. The move to consolidate the Apple tribe on a more modern and unified operating system will serve their customers, and build on a perceived existing strength in the developer community.
Step two: grab PC sales with 64-bit power
Tablets are a still an evolving consumer platform. Without diving in to speeds and feeds, Apple has upgraded its tablets to 64-bit computing, which means real power for gaming, using Final Cut pro, or Apple's iWork suite which it also announced would be free on iPad. 
This may put to rest the early concern that tablets are 'consumption' only devices. Microsoft's chief executive, Steve Ballmer, has said they will bring a version of Office to the iPad. Apple seems to be defining tablets as small, flat, fast, and still somewhat expensive PCs.
This power will help Apple to further cannibalize the PC market. Windows' move to merge mobile and desktop experiences addresses this opportunity in a similar way.
Some of the devices running Windows 8 have fantastically compelling designs. Apple seems to be answering that challenge with the kind of horsepower that creates more of a Pro iPad experience.
Step three: be known for the most profitable consumers
Over the last two years we've seen share of traffic skew towards iPad users.  Just this week, I read credible research showing that Facebook ads directed to iOS users are a staggering 1,800% more profitable than those targeted to Android users.
During the October 22 event, Apple CEO Tim Cook cited data that iPads are used four times more than other tablets. Apple benefits by positioning its users as the highest return, most easily addressable audience for business and developers. It helps drive an iPad first mentality, which can be a self-fulfilling prophecy.
Amazon, Google, Apple and Windows have strong advantages of their own, but the product innovations discussed this week auger Apple as a continued leader consumer software and electronics.
That's probably as good day as Apple could hope for. When you're the category leader, 'better' can be more than good enough when kicking off the holiday season.
And now comes the fun, both of trying out the iPad Air in about a week, and seeing how others rise to Apple's challenge.