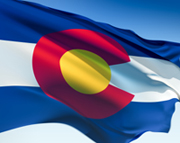 Colorado has passed new anti-spam legislation, which establishes violations of federal CAN-SPAM law as also being fraud under state law. It then extends the law to those who knowingly falsify routing of point-of-origin information, while establishing protections for plaintiffs, and a statutory penalty of $1,000 per email with a ceiling of $10 million. You can find details and a link to the legislation in the now-updated UsefulArts Guide to State SPAM Laws.
It's evident that the law was written to prevent the disastrous outcome an Oklahoma plaintiff experienced in The Fourt Circuit's Ruling in the case of Omega World Travel v. Mummagraphics. In Mummagraphics, the court found that Oklahoma's anti-spam law, and its protection for plaintiffs, was preempted by the federal statute. The anti-spam activist who brought this case not only failed to prevail, but also lost a $3.8 million defamation suit filed against him by the defendant.
The difference between the Colorado law and Oklahoma's ill-fated statute is that Colorado defines Spam as fraud and defines such an offense as knowingly committed; that is, it required intent. Oklahoma had attempted to directly regulate email containing deceptive information, which could have occurred by error, and was found to be preempted by the federal law.
Political Bravado for All
In Colorado Governor Bill Ritter's press release announcing the new law, the Governor framed the problem of junk email: "Spam now constitutes approximately 90 percent of all email server traffic and costs US businesses and consumers billions of dollars annually…"  Then, in the release, the law's co-sponsor, Rep. Sara Gagliar, is quoted as proclaiming:
"Four months ago, we declared war on spam. Today we say mission accomplished."  
If this law passes judicial muster, it will provide plaintifs with attractive new options. However, like certain other wars, the war on spam is far from finished. And the mission of stronger enforcement in Colorado has just begun.